"a hilarious, profound and subverting evening of prose and song from among the best!" – Dave Bidini, Bidiniband, the Rheostatics
The Show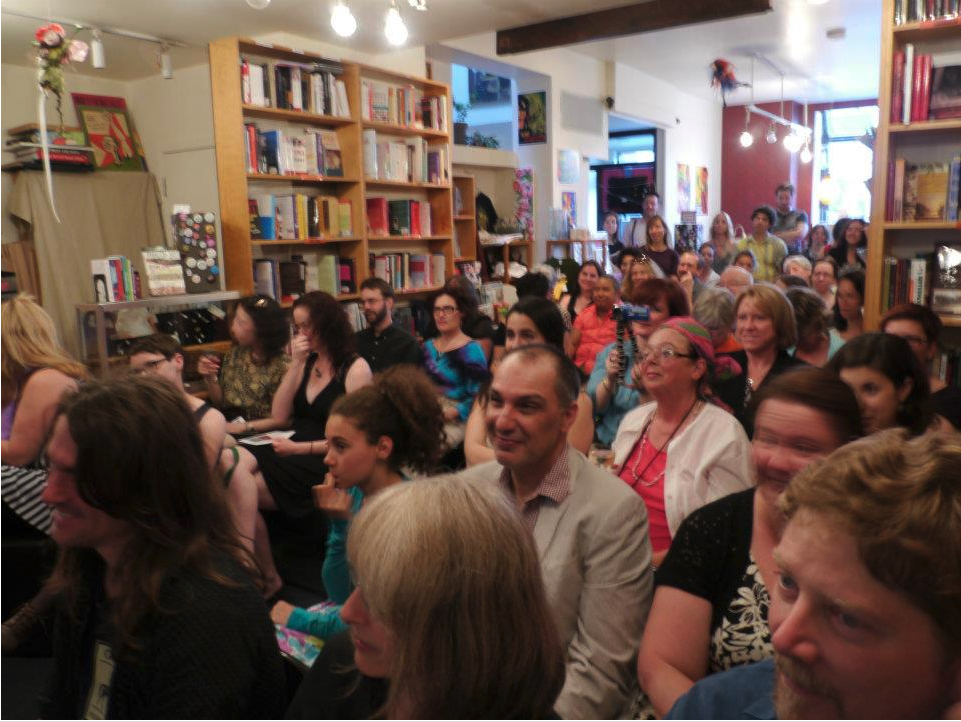 In Heroines of the Sexual Gothic, critically acclaimed author Susan Swan explores her relationship to some of her most intriguing characters – the giantess Anna Swan, the fiercely independent Asked For Adams and the romantically idealistic Mary "Mouse" Bradford.
In traditional Gothic, the setting is a ruined castle. In Sexual Gothic, the body is the ruined castle, as each of these characters contends with physical challenges or oddities that prevent them from accepting themselves as women. Woven throughout Swan's explorations is original music composed and performed by The Billie Hollies, Toronto's popular woman opera noir quartet. The soulful sound of The Billie Hollies singing passages from Swan's novels bring these characters to life, allowing the audience to powerfully connect to their own hopes and struggles.
The project debuted with a 20 minute sketch at a fundraiser for the Toronto Women's Bookstore in June 2013. After a winter of development kindly supported by the Canada Council, we premiered the project in London, Ontario as part of The Circle, Women's Centre, Brescia University College, UWO.
Creative Team
Directed and Produced by Louise Fagan
Assistant producer and director Mariel Marshall
Featuring:
Canadian Author Susan Swan
The all-woman opera noir quartet, The Billie Hollies:
Julia Hambleton, bass clarinet
Donna Linklater, lead vocals, songwriter
Coralie Martens, backup vocals
Janet Morassutti, guitar