Lost and Delirious
Adapted from Susan Swan's bestselling novel The Wives of Bath, Lost and Delirious (IMDB Info | View Trailer) is a feature film directed by Lea Pool and stars Piper Perabo, Jessica Paré and Mischa Barton. It's a gothic tale of sexual longing and repression at a boarding school for proper young ladies brought to the big screen in 2001.
"One of the most carefully crafted, most professional films [of 2001] … the characters are enormously interesting and likeable [and] gorgeous."
-Robert Ebert
"The story this movie portrays is one of the most touching and heart-wrenching stories I've ever heard. When watching this movie, I was so caught up in the lives of these girls it was hard for me to bring myself back into my own life. I seriously believe this movie has opened my eyes to how truly important love is in this world, no matter what form it comes in."
–Customer Review, Barnes & Noble, March 26, 2002
The Biggest Modern Woman in The World
The Biggest Modern Woman in The World is a feature film screenplay based on the first novel by Susan Swan. The story is based on the real life of Victorian giantess, Anna Swan (an ancestor of Susan's) who stood 7'6" in her stocking feet. Not knowing what to do with her (she was expensive to feed) her parents eventually gave in to P.T. Barnum's request to display her in his New York City museum at Broadway and Spring. For Anna, exhibiting herself under the great showman was a gateway to a successful, international life.
The screenplay is written by John Frizzell (Lucky Girl, Life With Billy, Dance Me Outside) and deals with Anna's struggle to find a home (and a life) that fits.  It also examines Western culture's obsession with size and abnormality. Ultimately it is a love story between' freaks' and 'normals' whose goals and desires resonate deeply with our own.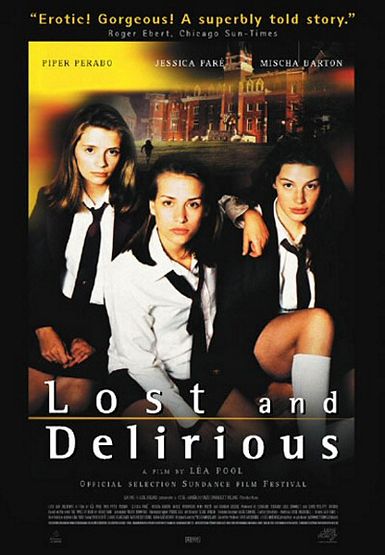 Film Options Available:
What Casanova Told Me
(Knopf Canada Sept 18 2004)
Option available in all countries.
The Biggest Modern Woman of the World
Co-Production option available.
The Last of the Golden Girls
Option available in all countries.
Stupid Boys are Good to Relax With
Option available in all countries for individual stories in the collection.
Unfit for Paradise
Option available in all countries.